Are you leading the life you love? Could the 5-step magnetic mind method lead you to create the life you love? Gunther Mueller from Anthem, Arizona shares this revolutionary Magnetic Mind Method in this podcast. Once you have clarity, you can turn "Thoughts into Things" and become a conscious creator. We explore this in this segment of our show.
You will learn:
Do I have to be "spiritual" to Create a Life You Love?
Do I have to be experienced in meditation?
How does Manifestation really work?
Why have we not heard about The Magnetic Mind Method before?
How does The Magnetic Mind Method relate to the "Secret" and "The Law of Attraction"?
How long does it take to "Get The Results I Want"?
---
The 5-Step Magnetic Mind Method
Podcast
---
Gunther Mueller Social Links
https://www.facebook.com/mueller.gunther/
https://www.linkedin.com/in/gunthermueller/
---
Special Offer from Gunther Mueller
A chance to re-code your brain!
Get a one on one session with Gunther 1-1/2 hr. session regular price of $397.00 US for a special price of $109.00 US
For this special offer go to:
---
Gunther Mueller Bio
Optimal (Physical & Mental) Health Strategist, Gunther Mueller, has spent the better part of the last decade working closely with over 300 medical professionals, in a variety of specialties, assisting them in bringing life-changing therapies to their patients that help them Feel Young, Healthy, and Vibrant again.
Gunther enjoys living in Anthem, AZ and loves to Ski (water and snow), kite surf, hike, bike, read, and experience the life he loves in the American Southwest.
Gunther delivers the education, insights, understandings, and sometimes complex information in simple, easy to understand conversation that inspires people to act and take charge of their own life now.
Today, Gunther is extremely excited to be sharing the revolutionary Magnetic Mind Method that is taking the personal development movement by storm so that his clients can learn how to turn "Thoughts Into Things" and become Conscious Creators so that they also can live a life that they absolutely LOVE!
Having the "Entrepreneurial Spirit" for the past 30 years, Gunther has been involved in several different industries, created, bought & sold businesses, and earned millions of dollars in the process which gives him a unique perspective and ability to see things differently and to coach his clients through sometimes daunting problems and life situations.
Gunther has been personally mentored by Chris Duncan, the creator of the Magnetic Mind Method, and is certified to assist others in learning how to magically manifest a life that they love in all aspects.
---
The Fabulous Fempreneurship podcasts are brought to you by the founder of the Fabulous Fempreneurship community, and business author, Elaine Slatter. Elaine is the owner of XL Consulting Group, a small business advisory company. XL Consulting specializes in all aspects of marketing, including strategy, website design, story telling for your business and social media.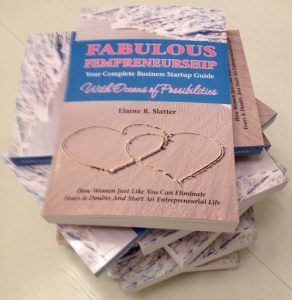 Are you just starting a business? Then check out our great book Fabulous Fempreneurship. This is a complete business startup guide. Everything you need to know to get your business up and running!
If you liked this podcast on the 5-Step Magnetic Mind Method, you may like the following episodes. And don't forget to subscribe via your favorite podcast platform and leave a review so we can continue to bring you more episodes!
3 Sneaky Ways Trauma Can Show Up in Your Business
Finding the Courage and Confidence to Become and Stay an Entrepreneur
How to Create an Instagram Strategy that Sells
Scrap Imposter Syndrome and Skyrocket Your Business