Have you considered creating a thriving business starts with YOU? Many people transition from the world of Corporate business to entrepreneurship but aren't prepared for the huge shift in your own preparation for this transition. Our podcast guest, Laura Valvasori explains how creating a thriving business depends on how well you transition to entrepreneurship. Laura focuses on the emotional side of creating a thriving business and getting into the right "mindset" for entrepreneurial success.
In this podcast you will discover:
What do entrepreneurs have to be prepared for when shifting from an employee mindset to an entrepreneurial mindset?
What are some beliefs that hold people back from growth in their business and how does that show up for people?
How can an entrepreneur intentionally create the person they want and need to be to find success and growth in their business?
What mindset tools and habits can help to cultivate and grow a thriving business?
What motivated Laura to write Good to Grow?
---
Creating a Thriving Business Starts With You
Podcast
---
Laura Valvasori Social Links
---
Laura Valvasori Bio
Laura Valvasori is a Marketing Foundations Strategist & Mentor for Entrepreneurs and the Owner of Good to Grow Marketing. Through her experience of leaving her corporate job to pursue self-employment, Laura has learned that you need to change and grow as a person when shifting from employee to entrepreneur. Laura's debut book Good to Grow empowers both new and seasoned entrepreneurs to cultivate the right mindset and habits to thrive and build a successful business, and life they love.
---
The Fabulous Fempreneurship podcasts are brought to you by the founder of the Fabulous Fempreneurship community, and business author, Elaine Slatter. Elaine is the owner of XL Consulting Group, a small business advisory company. XL Consulting specializes in all aspects of marketing, including strategy, website design, story telling for your business and social media.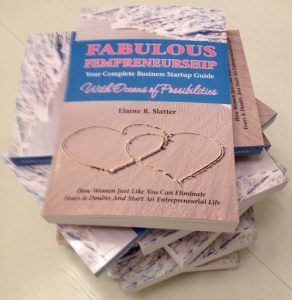 Are you just starting a business? Then check out our great book Fabulous Fempreneurship. This is a complete business startup guide. Everything you need to know to get your business up and running!
For a limited time only, use coupon code FAB50 to get the printed edition of our Fabulous Fempreneurship book for only $10.00 (CAD) + shipping!
If you liked this podcast episode, "Creating a Thriving Business Starts With YOU", you may like the following episodes. And don't forget to subscribe via your favorite podcast platform and leave a review so we can continue to bring you more episodes!
Getting Started with Social Media Ads
How to Write a Book and What it Can Do for Your Business
Emotional Leadership and Embodiment for Purpose Driven Changemakers
Responding to Conflict in Transformative and Restorative Ways